Be part of our interconnection story
As operator of the world's largest Internet Exchange in Frankfurt am Main, DE-CIX belongs to the pioneers of the digital world – both in Germany and at our over 20 locations around the globe. "We make interconnection easy – Anywhere!" means that you can find us wherever our customers can rely on a fast, secure, and reliable IT infrastructure.
Our teams are the backbone of the success story that will bring us into our 25th year in 2020. Because without the experience, knowledge, and passion of our employees, DE-CIX would not be what it is today – one of the decisive drivers of digitalization in Germany and the world.
We're always on the lookout for new team members. Do you share our enthusiasm for "interconnection at its best" and would you like to make a valuable contribution to DE-CIX's ongoing success? We look forward to hearing from you!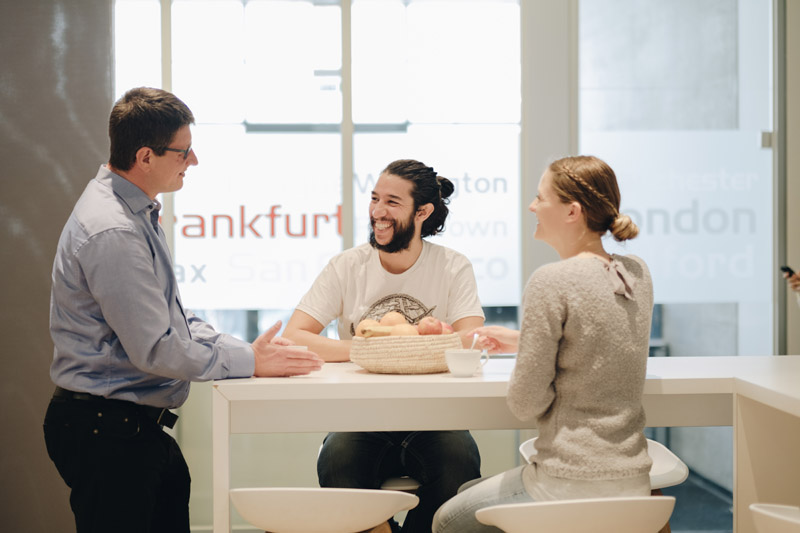 Our passion and source of motivation is driving technical innovation and providing the best possible Internet for people around the world.
DE-CIX works directly at the heart of the Internet – does this heart also beat for you? Then apply for our advertised positions or send a speculative application.
We're still hiring. Despite the Corona pandemic, we are still growing and hiring - Corona compliant. We are looking forward to your application!