14 October 2022
DE-CIX Leipzig officially open for business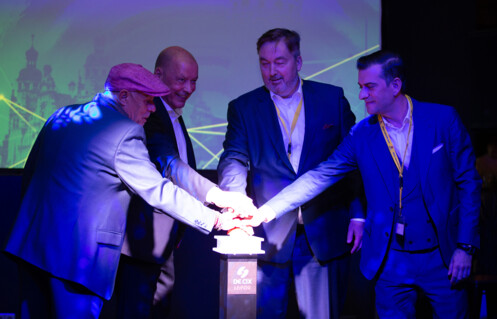 DE-CIX Leipzig was opened for business last night with an official opening ceremony. It is the first Internet Exchange for the the German states of Brandenburg, Saxony, Saxony-Anhalt, and Thuringia and is located in the data centers of envia TEL and HL Komm. The new exchange will help to develop the regional interconnection ecosystem and support the local digital economy by improving the stability and flexibility of the local Internet infrastructure.
Connect to networks and top public clouds
Our partners envia TEL and PŸUR Business not only provide DE-CIX Leipzig with a home in their data centers, but also act as resellers for DE-CIX's cloud and interconnection services. DE-CIX Leipzig is connected to DE-CIX Frankfurt, giving enterprises access to top public clouds, including Microsoft Azure, AWS, Google Cloud, IBM Bluemix, and Oracle, via our Cloud Exchange.