19 October 2023
The best Internet Exchange operator: DE-CIX wins at the Global Carrier Awards 2023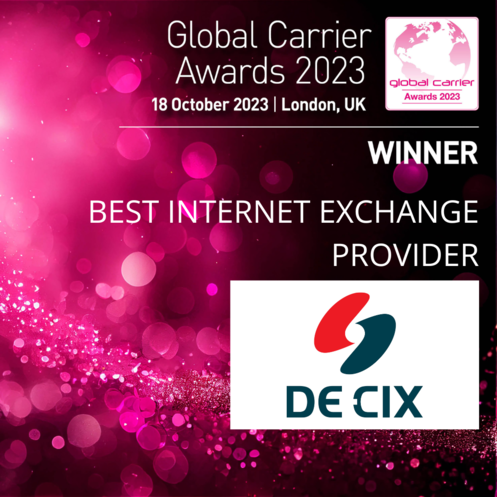 We are very excited to share that we have won the Global Carrier Awards award for best Internet Exchange operator.
The award was presented last night in London at the Global Carrier ceremony during Capacity Europe 2023, Europe's largest annual meeting for global connectivity enablers and infrastructure operators.
DE-CIX has now received the prize total of eight times since the award's inception in 2015, demonstrating our strengths in ecosystem-building, the provision of premium interconnection services, and technological excellence.
We would like to thank our customers and partners for their trust and support, as well as the amazing DE-CIX team!