15 June 2023
DE-CIX Copenhagen and Esbjerg are ready for service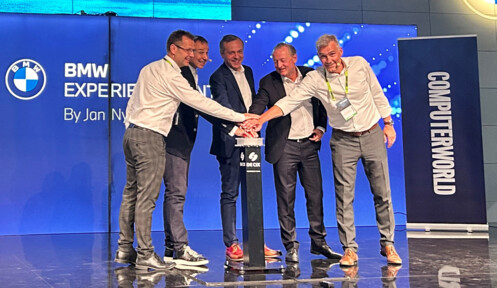 Today, we officially opened two new interconnection hubs in Denmark: DE-CIX Copenhagen and Esbjerg. The launch was celebrated as part of the Computerworld's Enterprise Architecture Day 2023, with our partners BULK Infrastructure Group AS and Digital Realty.
Copenhagen is the capital and the most populous city in Denmark, with its economy based largely on services and commerce. Esbjerg is a North Sea port town strategically positioned on the west coast of the Jutland peninsula in west Denmark. There are several subsea cable systems landing in the region, creating a gateway to the Nordics as well as to North America.
Peering and cloud connectivity
To start with, the new Internet Exchanges are available in the Interxion CPH1 data center in Copenhagen and at Bulk Data data center DK01 in Esbjerg. The platforms offer peering and cloud connectivity services for companies of all sizes to manage their cloud strategies and gain control of their data beyond the "public" Internet. Our GlobePEER Nordics peering service combines local peering with regional peering covering all the DE-CIX Nordics locations and DE-CIX Hamburg.
DE-CIX's new locations in Denmark will act as digital hubs for regional connectivity, enabling local networks low-latency interconnection and the localization of global content, while increasing network stability, scalability, and security.