3 August 2023
DE-CIX expands footprint in Southeast Asia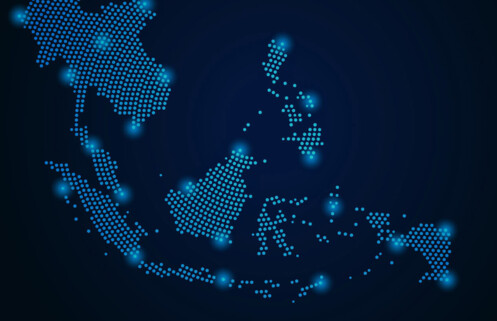 Our interconnection ecosystem in Southeast Asia is growing and we are happy to announce our expansion to Indonesia. DE-CIX Jakarta, distributed across multiple data centers, will be interconnected with the existing DE-CIX ecosystem in Southeast Asia, covering six metro markets: Jakarta, Singapore, Kuala Lumpur, Johor Bahru, Brunei, and Manila.
Seamless connectivity across Southeast Asia
The GlobePEER ASEAN service enables customers at any of these exchanges to access networks at any other exchange within the region, providing seamless connectivity and top-quality interconnection services. This integration will enhance interconnection for network providers, cloud service providers, and enterprises in Indonesia, as well as offering advanced security features, statistical data for traffic analysis, and a self-service portal and API for managing and automating interconnection services.
Indonesia has a thriving digital landscape and is predicted to soon lead Asia-Pacific in overall IT spending. With a population of nearly 280 million and a large number of start-ups, the country has witnessed significant growth in Internet penetration and has become home to close to 1,000 independent networks, indicating a strong demand for robust interconnection services.