27 June 2023
Is the cloud giving you sleepless nights? You need a cloud strategy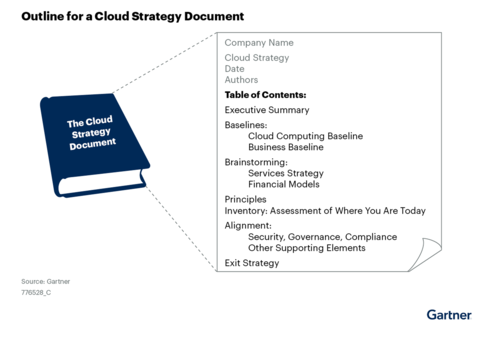 Are you overthinking your cloud model? Could it be because you are missing a cloud strategy?
You are not alone: According to Gartner® three out of four organizations do not have a cloud strategy, even though by next year 70% of enterprise workloads will be in the cloud. Many organizations mistakenly think of their cloud adoption or migration plan as their cloud strategy.* While a cloud adoption or migration plan is focused on the "how", a cloud strategy is focused on answering the "what" and "why".
A cloud strategy provides a clear decision framework
A clear cloud strategy helps organizations to get more out of the cloud. A well-defined cloud strategy provides a playbook inclusive of principles, baselines, services, financial models, and prioritization guidelines that enable companies to make informed decisions which support their overall business goals.
A cloud strategy playbook does not need to be long or written in stone. On the contrary, it should be relatively short and considered as a living document, with regular updates to reflect the shifting needs of your business, allowing you to assess current and future states in alignment with security, architecture, governance, compliance, and other relevant departments.
Once you have your cloud strategy, it will feed the cloud adoption and migration. And don't worry! Most likely you are already in the cloud, but you can work on the strategy and implementation simultaneously.
Complimentary Gartner® template for cloud strategy
To get answers to your cloud strategy questions and to get started in creating one, our complimentary cookbook from Gartner® provides a step-by-step guide to best practices to consider when building a cloud strategy. Download it now to work through your business goals and assess the potential benefits of the cloud, from service strategy through to exit strategy.
*Gartner, Infographic: Cloud Strategy Cookbook, Re, David Smith, Milind Govekar, Published 4 May 2021.
Gartner, The Cloud Strategy Cookbook, David Smith, 1 February 2023
GARTNER is a registered trademark and service mark of Gartner, Inc. and/or its affiliates in the U.S. and internationally and is used herein with permission. All rights reserved.