2 November 2022
New partnership in the Philippines – welcome DE-CIX Manila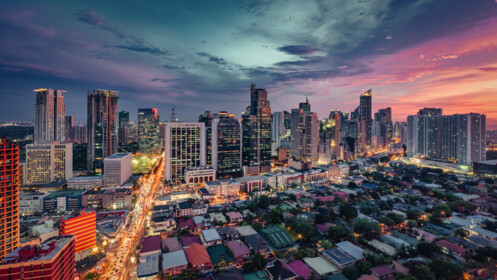 DE-CIX and GetaFIX, the Philippines' largest neutral Internet Exchange, have announced a strategic partnership that will connect the Philippines to DE-CIX's Southeast Asian distributed interconnection ecosystem.
Region wide interconnection
Beyond Malaysia, Singapore, and Brunei, the Philippines is the fourth market integrated into the regional interconnection fabric, where participants at one Internet Exchange can interconnect directly with networks at other DE-CIX Internet Exchanges in Southeast Asia. DE-CIX Manila will be directly connected to DE-CIX Singapore, and networks from the Philippines can also interconnect with networks connected to our exchanges in Malaysia and Brunei at no extra cost. The partnership will add a further 40 networks to the DE-CIX Southeast Asian interconnection platform.
Improving performance
GetaFIX is the only carrier neutral, data center neutral, professionally-managed Internet Exchange in the Philippines – as well as the largest in terms of networks peered, content hosted, and traffic. The Philippines tops the world listing for the country that spends most time consuming digital content on social media. But as around 85 percent of the content consumed is sourced from Singapore, latency can pose a challenge.
By enabling networks in the Philippines to interconnect directly with content and cloud networks in Singapore via the DE-CIX platform, latency can be significantly reduced, and the performance of content and digital applications improved. The partnership will increase the breadth of options available to networks to further improve and optimize their network and improve the user experience in the Philippines.