17 August 2023
Summer traffic peak report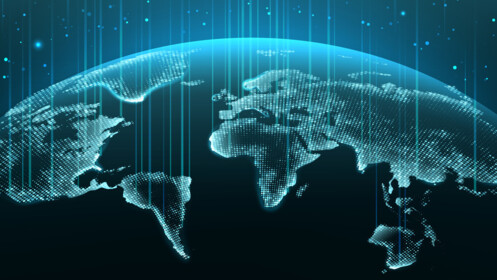 As our survey revealed, people continue to be online during their vacations and we have seen some new peaks happening in August at our Internet Exchanges.
In Marseille we hit 313.04* Gigabits per second (Gbps). The peak traffic has almost doubled in the past year and the platform now connects over 100 networks. Marseille is one of the key European landing stations for international subsea cables, and we have a really interesting global mix of networks connected in Marseille including ones from Africa, Asia, and the Middle East.
Over 1.5 Tbps in New York
Over the pond in the US, in Dallas – which has been closing in the 700 Gbps line all summer – the traffic jumped almost 5% from the previous peak of 699.71 to 734.5 Gbps*. And already in our "terabit club", New York crossed the line of one and a half Terabits per second (Tbps) with a new peak of 1.51 Tbps*.
The DE-CIX Internet Exchanges in the US – Chicago, Dallas, New York, Richmond and Phoenix – create the largest carrier and data center neutral interconnection ecosystem in North America. Next year, we are excited to add Mexico to the mix.
--
*EDIT 31 August: Before the month ends we have new peaks in all of the above mentioned locations:
Marseille 345.11 Gbps
New York 1.57 Tbps
Dallas 828.02 Gbps